Applications are now closed!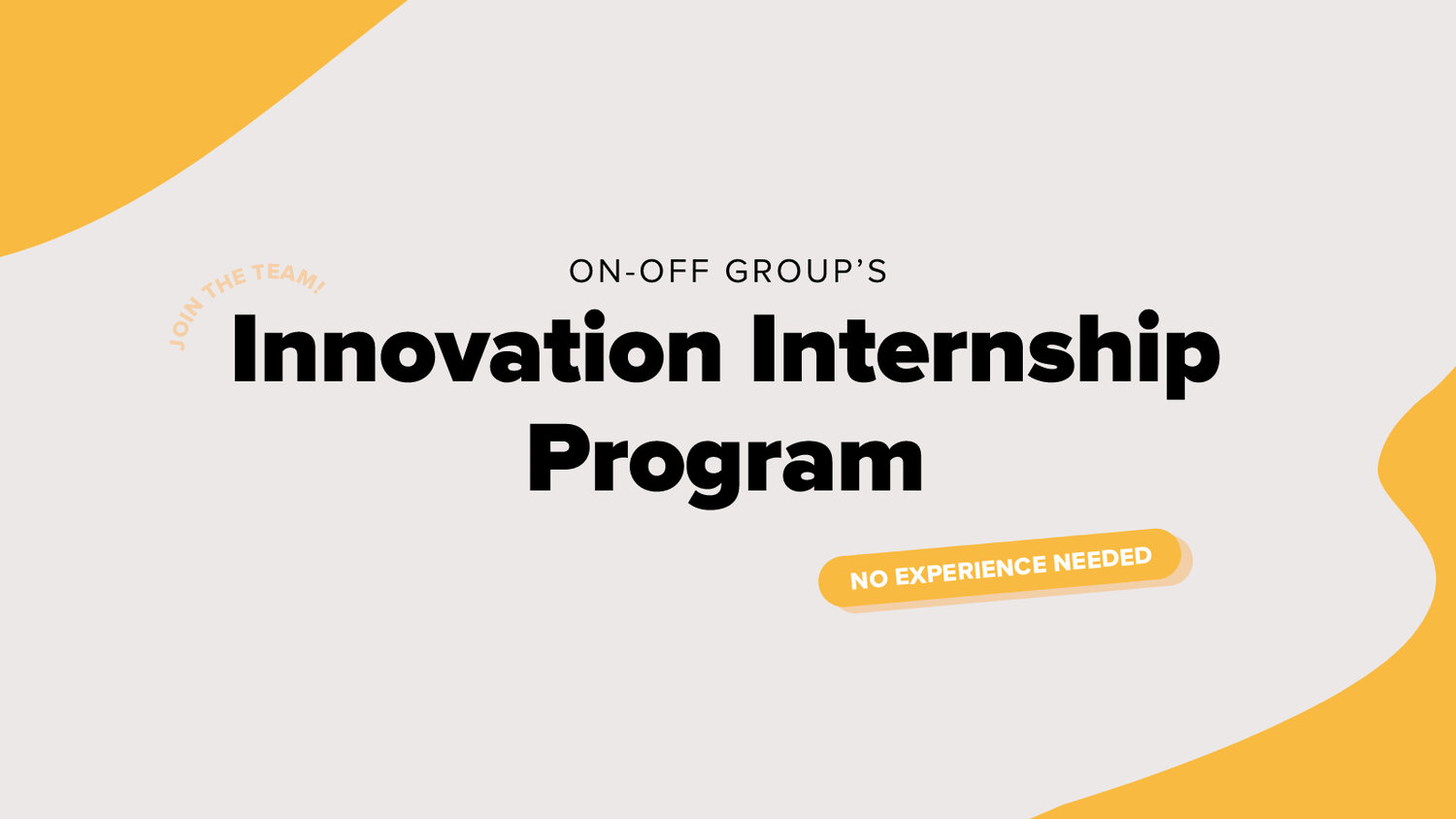 Innovation Internship Program
Do you thrive on developing solutions to tough problems and complex challenges? Be part of the journey and pioneer something new at On-Off Group - a product, a process, or a pivot, in order to solve problems and challenges.
What can you expect to learn during your internship?
Learn how innovation happens in real-life in order to adapt, survive, and thrive in a highly volatile and rapidly changing environment.
During your time at On-Off Group, expect to develop skills you wouldn't typically learn in a classroom setting such as:
Innovation frameworks such as Agile, Scrum, Lean, and Design Thinking
Product Management and Project Management
No-Code Development
User Research
What will I be doing during the internship?
As an intern, you'll have a unique opportunity to be involved in strategic ideas that solve the toughest problems by collaborating and assisting the team on various innovation initiatives within OOG.

On the latter half of the internship program, you'll be working on your own Innovation Initiative to solve a problem for On-Off Group where you'll be able to consolidate all that you learned.
Here are some of the key tasks and activities lined up for you:
Conduct and assist with User Interviews
Take notes and analyze data
Brainstorm with the team in exploring solutions
Develop No-Code products or services
Assist in managing projects or programs
Simple design tasks
How to apply:
If you have any questions or would like to apply, send your resume/CV, and a short plain video (max 2 min with no fancy editing needed!) telling us a bit about yourself and why you'd be a good fit.

Send it to shaira@onoffgroup.com with the subject "Innovation Internship - [Last Name]".