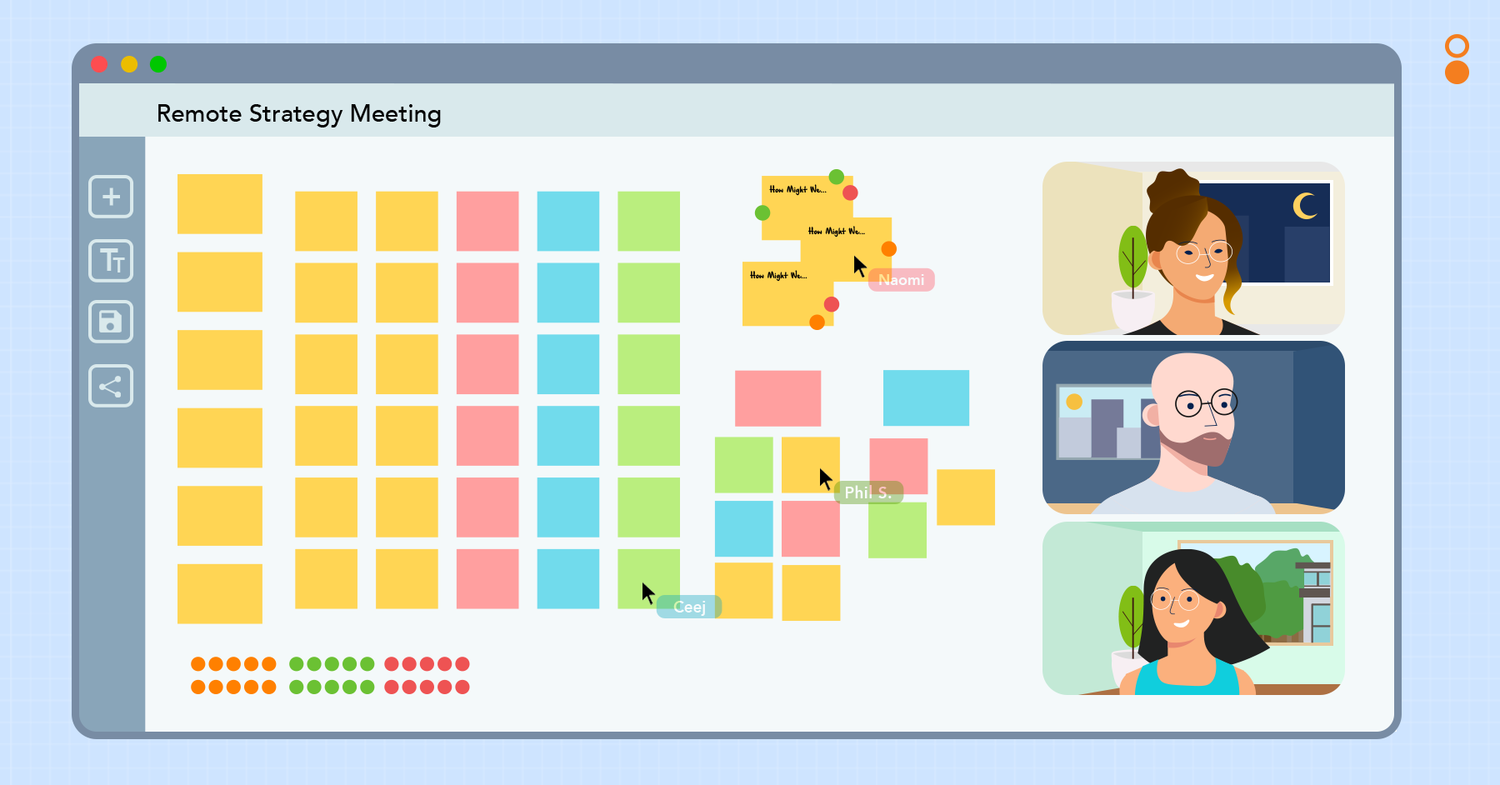 Even before current circumstances, we've given our employees the option to work remotely— this means completing their job responsibilities outside of a traditional office environment.
On a typical day, employees have the option to work from their home offices or nearby cafés when their tasks can be completed independently or choose to gather in the company's office when face-to face interaction is necessary.
For our customer-facing teams, working remotely means facilitating workshops and meeting with clients for 3 to 4 days out of the week. The rest of their tasks can be finished at home or the workspace of their choice. You can learn more about exactly how we work remotely here. Why do we practice remote working, you may be wondering?
We believe that giving our teams a work-from-home option is how we can prioritize their well-being and improve overall employee experience. By putting people at the core of our work, it's one of the ways we practice empathy.
Knowing how to productively work from home — and having a protocol to enforce it— has proven to be more invaluable than ever.
Companies left and right are scrambling to figure out how to work remotely since the announcement of a lockdown in Metro Manila to contain the spread of the novel coronavirus in the Philippines.
As we all make the transition to remote work and deal with the hundreds of problems that have emerged, we must ask— how can we help you do your best work?